Every one of us wants to make their anniversary special and unforgettable. Every wedding anniversary has a unique meaning that is reciprocated in the anniversary gifts that are given. And these wedding anniversary meanings add a beauty to one's relationship.
Who would have thought that I would be celebrating my first year wedding anniversary with my wife in KK ? 🙂
Nevertheless, it was a very sentimental moment for me. The small turbulence that led up to the admittance and how I tried my best to cope for two days (and nights) without my wife by my side at home simply shows that my wife have become an integral part of my daily life.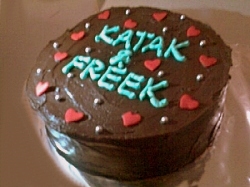 And therefore, irregardless of where the venue is, nothing can stop me from having a mini-celebration, even if it means staying beyond the visiting hours for my darling wife.
Many thanks to those who have visited her yesterday, mostly her good friends and special thanks again to my matchmaker for making the trip down to the hospital just now (second time) to treat us with Delifrance's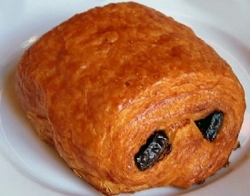 particularly commemorate our wedding anniversary right? 🙂
And Dearie being one cheeky girl, knew all along what I have yearned for and had purposely bought the gift for me in advance and imagine my surprise to see the gift. Very paisey to have tears accumulating and nyaris² jatuh kena cake!!
And I almost yelled out loud in ecstasy when I saw this (temporary forgetting that I am in a hospital environment).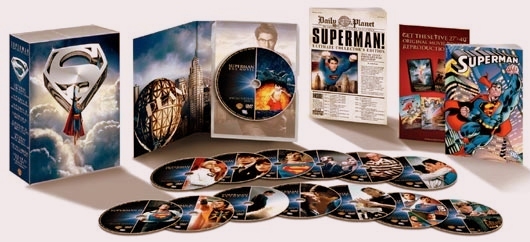 Its the freaking 14-Disc Superman Special Extended edition box set. I am such a Superman geek. Hahaha. Thank you Darling for this gift. I will treasure it but of course, nothing can replace you in my heart, not even Superman.
PS: To the Makan Kaki's gang, very sorry for not being able to participate in the gathering/outing. Hope you guys had a great time tomorrow though. Please eat for me hor!! 🙂