To keep a car running for many years, change the oil every 3,000 miles.
But Mr. Curtiss, 84, of Shelton, has followed the advice with the first car he ever owned, a 1929 Ford Model A; it has 200,000 miles on it and still runs !!
Mr. Curtiss said he was 15 in 1938 when he bought the car.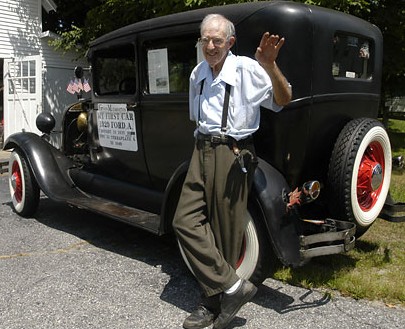 Now this is going to be a good Ford commercial.
If I drive my car like I do now till I reach around his age, I guess I will probably be sitting on the metal frame of the driver's seat and nothing else. 🙂