I was browsing through my phone when I discovered these pictures taken a few days back during one of the peak rainy days. This is @ Paya Lebar near ITE Macpherson area taken from the back of my FIL's lorry. Notice that you cannot see the pavement even.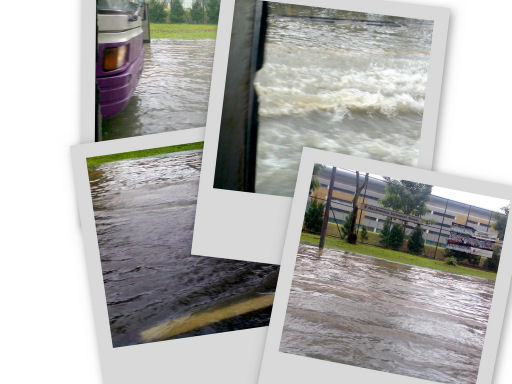 The floods in Peninsular Malaysia, Sabah and Sumatra in December 2006 and January 2007 is considered to be the worst in 100 years, resulting in evacuation of over 100,000 people in the worst-hit state of Johor at its peak. It may have inadvertantly caused by the moonsoon season to hit Singapore too.
Lets hope the rain will not drop down anytime soon.